Campus International Educational Consultancy (CIEC) is a government registered education consultancy, established with an aim to provide an outstanding educational support to aspiring students in Nepal by a group of dedicated and qualified professionals with a decade of experience in educational sector. CIEC Our organization has single minded focus; to guide students to the best possible institutions to enable them to build their future. Using our expertise and vast experience, we can identify the most suitable institutions for each student.

The sole objective of CIEC is to provide reliable guidance to bona-fide students to achieve their higher education from reputed educational institutions, mostly in USA, UK, Australia and Canada.In order to enhance of our student services we do provide individual guidance ad organize seminars on overseas education. Besides this we do assist the students in selecting the right course in the right institution as per their interest as well as visa interview preparation class, travel advice and logistic preparation. [ read more ]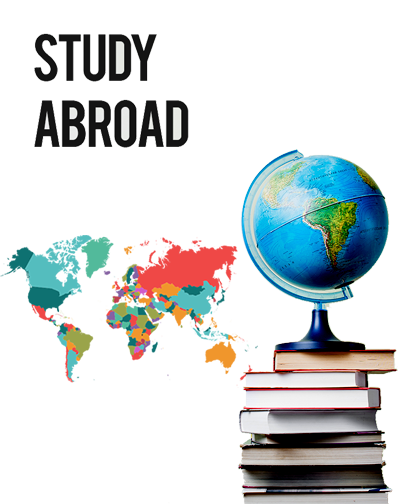 You would definitely like to go to the best institution to match your career projections. Using our expertise and vast experience, we can identify the most suitable university/college for each student. Our systematized approach and representation of the academic institutions help students who apply through us. Our persistent follow up and friendly reminders keep the procedure in a smooth flow. We act as the stepping stones to the future of students and where success directly linked to our success. At CIEC we firmly believe that further education requires proper planning to ensure that, students choose the appropriate academic pathway. With this in mind, we assist students by giving comprehensive information about study opportunities In abroad and the work opportunities in Nepal. We continuously believe in providing professional services to students, parents and our institutional clients at all times.

CIEC provides its services to our valued clients in academic and non-academic courses to abroad. We are affiliated to the most renowned colleges and universities in most of the countries around the globe. The right information and advices are given for interested students. We will provide study counseling, visa procedure and work visa during your studying period.

We'd like to welcome you to CIEC. You've chosen the right place for your study abroad plans…congratulations! Many of you may not have a clue about choosing the right destination or a suitable program and that's ok and completely normal. There are so many great study destinations to choose from these days, such as Australia, USA, Ireland, UK, Canada and many more. You have many dreams in life yet to come true. One of the most important decisions in your life would be when you're thinking about going overseas for your further studies.

The more you explore your options, the more you will discover just how much the world has on offer you. It's always advisable to seek the help of an experienced consultant to guide you and help you to choose from all the options available, in order to make the right decision. A consultant, who can guide you along the right path towards your most suited career, is the one you can always rely on. [ read more ]

Ramesh Basnet
Managing Director (M.D.)
Campus International Educational Consultancy P.Ltd.